Today was the day I went in for the second try, big ultrasound. They were able to see the baby's organs better on this visit than the last visit 3 weeks ago. The baby is measuring at 20 weeks and 5 days. I was able to get a DVD of the ultrasound and some pictures.
The baby's hand that was by it's mouth, so the doctor had a hard time to get a picture of it's upper lip area.
Oh and we did find out what we are having. . . . .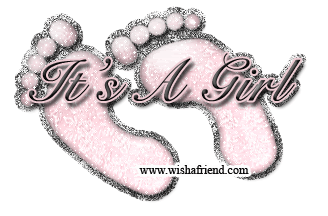 Free Glitter Graphics
,
It's A Girl Glitter Graphics
We are going to name her Natalie Lee. And as others have already nicknamed LeeLee. :)
I can't wait to decorate her room once we find a house. Wish us luck!